To understand the benefits of using WordPress as your CMS, you must have a clear idea about a good eCommerce store. Building a new website is not different than setting up a new physical store. To allow people to find what you are bringing to them, you must present your products in a way that looks astonishing, makes sense, and can restock and update. The content management system is your solution just like the fixtures are for retail stores.
You can easily find plenty of CMS choices, but if you are coming up with new site owners, WordPress has loads of benefits as your CMS option. In this blog, you will come across the amazing benefits of using WordPress:
9 Benefits Of Using WordPress As Your CMS
1. No Cost Of Your Cms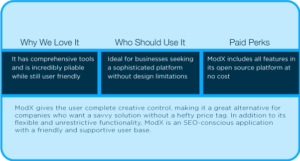 Despite other various reasons to like WordPress, the fact can't be ignored that it's free, indeed it's a pretty compelling reason to consider WordPress as a content management system on its own. It's completely normal to wonder that you get what you paid for, but even huge companies like Disney and other major giants use WordPress as their content management system.
Various plugins that add features and functions to the platform are also free and come with free and premium (paid) versions. You can save more money in your budget by using free plugins and WordPress for content production and promotion.
2. Display Your Content Just The Way You Want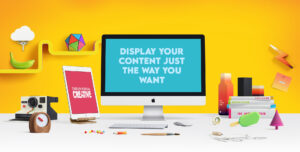 As there are thousands of themes and over 55000 plug-ins for WordPress, your business site, eCommerce store, or blog can have its amazing look. Present that the official websites of Sweden, BBC America, and Beyonce all use WordPress but have drastically different features, looks, and functions:
Most of the WordPress themes can be customized too, which allows having control over the fonts, colors, text, and formatting of your site within your selected theme's entire structure.
3. Simple To Publish, Revise And Update Your Content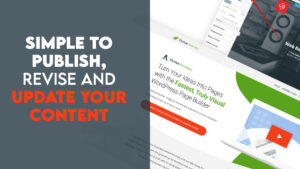 The main benefit of using the WordPress content management system is that it's simple for photographers, writers, store owners, podcasters, and video producers to publishing their content without using the code.
Do you know that publishing a blog post and inserting images is not much challenging on WordPress? It requires the same level of effort as creating a text document or slideshow. With the appropriate plug-in, podcast audio and sharing video are simple. When you want to create updates and edits, reach to the post, update changes and click the update button.
4. Add More Creators To The Mix With No Trouble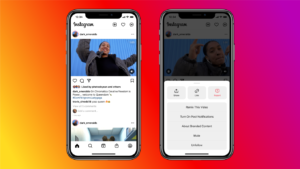 When you are at the spot to add other contributors to the blog or recruit a photo editor to add the product photos, WordPress is the one that makes it easy to add. It specifies the level of access you gave to them for your content.
Most writers and designers are well familiar with WordPress as they use it for their sites and also due to their clients using it. So you do not need to spend much time and money to train new people on the basics of your CMS. Or if you are planning to change or upgrade your site differently, you can have a plug-in for it too. There are loads of developers who know WordPress and facilitate you to create what you want.
Read related: Why Should You Consider WordPress Websites A Top Priority?
5. Your Content Is Easier To Find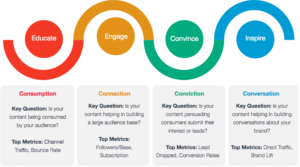 Do you want your target audience to find your products, posts, or business very easily? WordPress can help you well.It enables your content to become very easy to happen, by formatting your website in a unique way that becomes easy for search engine crawlers to find.
You want your audience to find your posts, products, or business. And also by refining your content's title tags, Meta descriptions without using any code you can update your site easily. These WordPress and tags optimized frameworks help the search engine crawlers to instantly see what your content is about.
WordPress makes it easier for that to happen, by formatting your site in a way that's easy for search engine crawlers to navigate and by giving you a way to enter and refine your content's title tags and Meta descriptions without any coding. These tags and WordPress' optimized structure allow search engine crawlers to quickly see what your content is about.
You can use an SEO plug-in to optimize the search engine performance of your website. The free version of the Yoast SEO plug-in allows you to instantly optimize your keywords, and view your pages in Google result pages and what not.
6. Make Your Content Mobile-Friendly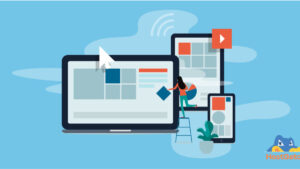 You may have heard various times that your websites should be mobile friendly so here I am going to repeat this because it is very much true. Over half of all web traffic globally and almost 405 of US-based web traffic are from smartphones.
All types of content you add to your sites like text, reviews, images, product catalogs, and videos are required to load faster and present your content effectively on mobile devices.
Ready mobile-optimized WordPress themes ensure your content looks proper on mobile devices and organized WordPress hosting provides the fast load times user and Google expect. Aggregative, these WordPress plug-ins and tools use your content to make the best possible experience for your Smartphone.
Conclusion

Indeed, WordPress is considered the best CMS platform among all globally. Hopefully, you clearly understand after going through this article about the benefits of using WordPress as your CMS. There are other perks also like your content is easy to share on WordPress, and you can creatively display your customer reviews.
Get your website established right now by making the least effort right away. Get started now.