B2B E-COMMERCE – A TOP GROWING SECTOR
B2B platforms are considered as the world's the fastest-growing segments for new and established companies. According to the Forrester Research, B2B e-commerce is expected to reach $1.8 trillion and account for 17% of all B2B sales across Toronto and beyond. And this will include sites with b2b ecommerce trends.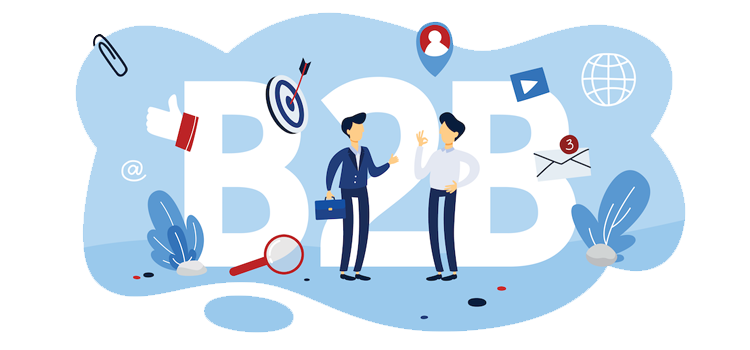 B2B ECOMMERCE TRENDS
Along with that, the rate of exchange of services between businesses are growing and allowing them to explore numerous new opportunities. In this way, b2b e-commerce stores can provide wholesale products, retailer goods, services or distribution. B2B ecommerce companies can efficiently deal with different businesses to entice buyers and make effective sales. And for a better understanding, here are some of the reasons that many buyers prefer the digital B2B world, beyond the number of services.
THE TRANSACTION FEASIBILITY BETWEEN B2B ECOMMERCE PLATFORMS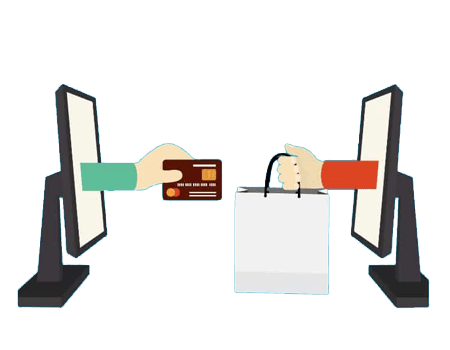 According to a research conducted in January 2020 about the state of B2B e-commerce, it was discovered that, B2B takes cues from the business-to-customer (B2C) market and tries to emulate the latter's growth strategies by adapting them. A majority of B2B ecommerce companies are moving towards online platforms. This is because their customer fan base is actively using online search engines. Wonder why? Well, the clients want knowledge about the products and services available to find the best items or software for their business purposes. This search leads them to buy a product. Even according to the Forrester Research, 74% of B2B ecommerce buyers research throughout the site before making any online purchase.
Now, if you know how to target your customers by allowing them to search more about you. You need to provide the right education and valuable copy that will go hand-in-hand. Along with that, it's better if you create b2b ecommerce to attract your customers. And for that, you should develop responsive Shopify API for smartphones, tablets and other mobile devices that are highly used to make purchases.
According to a study from Net Solutions, it was revealed that 91% of B2B customers use mobile devices to search for a product, and 25% use them to make a transaction. To target the audience via a smart platform, you need to use b2b ecommerce to create webpages that are mobile-friendly and convenient to access. Apart from that, there are few updates that you need to implement to certain platforms to make them easier for users to access and organize their orders.
See how our custom shopify app development services help you out.
FLEXIBLE PAYMENT OPTIONS IN B2B ECOMMERCE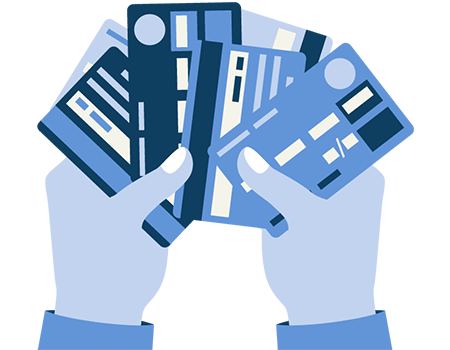 Earlier, the only payment method was cash. Businesses would have to pay for services and goods using cash, check or a credit card. Where on one side credit cards hold multiple benefits by allowing the owners and managers to build a business's credit, they were also proved inflexible. That is why many B2B ecommerce customers would rather avoid such inconveniences.
Well, thanks to the advancement in technology, internet, and e-commerce has a larger variety of payment options. In addition to bank account transfers and credit cards, office managers can often pay via PayPal, Venmo, Apple Wallet or other digital currencies. The varieties of payment methods are effectively lowering the potential barriers for inexperienced or newer entrepreneurs to enter certain fields.
We just published E-COMMERCE AND GROCERY: THE BATTLE IS REAL DURING THIS PANDEMIC be sure to read it
However, vendor has its drawbacks. Do you wonder how? Well, PayPal sometimes freezes accounts for arbitrary reasons and take months to restore access to users. Undoubtedly, they offer more convenient alternatives which let people to experience convenience. This flexibility means that a manager doesn't have to rely on one source of payment for these transactions. Then can even use b2b ecommerce api to develop apps that accept payments via cloud platforms.
MANY POTENTIAL B2B ECOMMERCE BUYERS DEMAND A PERSONALIZED EXPERIENCE
According to the popular researches, Gen X and Gen Y are some of the top users of B2B e-commerce. Which means millennials are the key players and business decision-makers. Online B2B ecommerce buyers or potential customers who seek information on certain products and services to assess their value, can provide living proof that millennials are powerful within this type of business.
Want to maximize your ecommerce conversion? Here are 10 SMART WAYS TO MAXIMIZE E-COMMERCE CONVERSIONS
Even the veterans discovered that 46% of B2B researchers were between the ages of 18 and 34. Which means if millennials want an enhanced customer experience when making a purchase online. And for that they will seek as much knowledge as possible about the products that they desire for an office or digital workspace. And if you have B2B ecommerce apis for applications, you can create an ideal storefront that will make it easier navigate on any digital device, with options for a fast transaction and efficient record-keeping. Along with that, the system will generate reports to let you track record for purchases allows them to make informed decisions, which increases their confidence in the company providing the history.
To know more about B2B ECOMMERCE and similar blogs related to e-commerce, you are free to visit Shopifyninja. Just visit the site and know more about web development and more.