In this blog, we are going to cover the Beardbrand success story as to how they turned their growing community into a successful eCommerce store with $20,000 IN SALES EVERY DAY. The brand initiated the idea of having an incredible beard for beard lovers. Eric Bandholz bought up the idea of having an amazing beard as his passion for facial hair has led him to use it for a successful business idea. Beardbrand was founded in 2012 with an unbelievable journey.
Yes, the Beardbrand success story initiated with the humble beginning as a YouTube channel and blog, gradually it has grown into a big successful business earning thousands of dollars in sales every day. Eric used to make content regarding male grooming, beard culture, and beard care, he instantly realized that this community has a great need for unmet grooming products.
Launch Of Beardbrand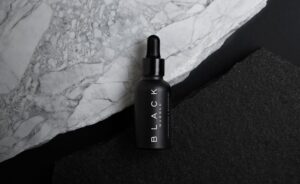 Just like great entrepreneurs do, in the Beardbrand success story he came out with treating this huge gap in the market and that is how the Beardbrand came into being. The first launch of their first grooming products was in 2013. The new your times has featured the Bandholz blog for the catalyst first time.
According To Bandholz, He Explains As:

"Beardbrand's community was moving along as normal when I was contacted by a New York Times reporter. The reporter was doing a story on beard care products and wanted my expertise. She was also impressed with the small community that was starting to grow."
The team in Beardbrand success story used this chance for something big, as they know that the feature is coming up. They rallied to transform the blog into a more likely content hub and they managed to launch the Beardbrand online store a day before the publication of the article.
Feature in the New York Times helped Beardbrand to get some beginner customers "but wasn't like a Niagara Falls worth of business," Bandholz shared with Shopify
After that, most of Beardbrand's success has been observed coming down to their laser concentrate on community, their messaging, and vision. Their mission statement is "To Foster Confidence through Grooming"—has featured in the center and front of their homepage:
Beardbrand Website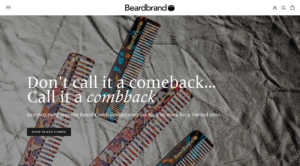 When you visit their eCommerce site, you will get the feeling that Beardbrand is honestly looking for "beardsmen" (a term generated by Bandholz associated with men having facial hair) to carry their beard with a feeling of pride and take real pride in their appearance.
From their blog and article topics related to grooming, style, and travel to their quiz "What Type of Beardsman Are You?": most of the content of Beardbrand website is mainly dedicated to resources goal to facilitate 'beardmen' know more regarding their beards and learn how to be the best version of their personality, going with the vision of Beardbrand that is: "To Foster Confidence Through Grooming".
About Beardbrand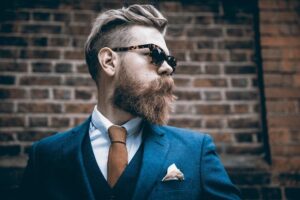 Yes, Beardbrand is an eCommerce business, but it does not completely exist to trade grooming products with its customers. The reason for its existence goes much in-depth than that. First and most importantly, the company wants to facilitate men with a more confident feeling in themselves and it happens that grooming is one of the best ways to do it.
No matter if you are just beginning your eCommerce store or running an appropriate eCommerce business, open your mind to the reason for your business's existence. Having a clear understanding regarding this "why' will help you to make a real mission behind your business, it will allow you to connect with your customers and establish true relationships.
Take the example of Nike; it is one of the most successful commerce companies in history. The mission statement of Nike is "To bring inspiration and innovation to every athlete in the world." If you want to see how their mission guides all of their operations you should see one of their adverts or interact with the brand. They perform exactly in a way that their mission guides them.
Bottom Line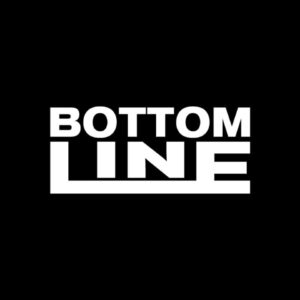 How did you find the Beardbrand success story? From the simple idea and realization of the market gap, how its founder captured the great market share. At this moment, we can see the proper kind of business area dedicated to men's care products, Because we all want to have a good personality despite our gender. They are making thousands of dollars of sales every day, with the amazingly created eCommerce stores.
Do you have any ideas just like Beardbrand Company? If yes, then we are here to facilitate you with free assistance and unmatched services in the area of the eCommerce platform. Click here to get connected with us now!
We have various success stories just like Beardbrand success stories because we transform simple businesses into lavishing eCommerce platforms that bring numerous sales within no time. Want to read another story? Here it is, How Akram Got Out From Under Pressurizing Car Payments