10 BEST SHOPIFY AFFILIATE APPS TO SKYROCKET YOUR MARKETING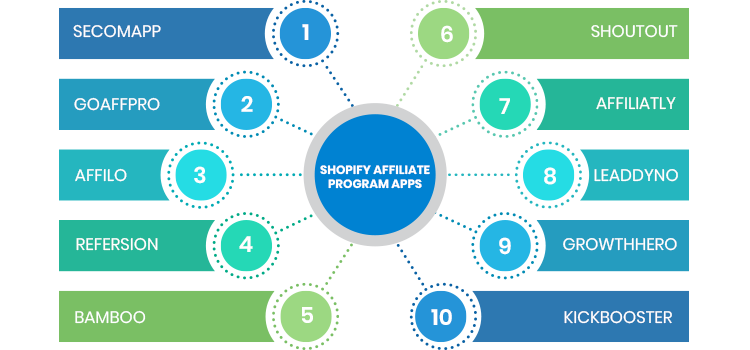 When it comes to skyrocket your traditional marketing ways, nothing is easier than switching to some modern alternate tactics. Whether you are optimizing your website by performing an on-time SEO, PPC or other digital marketing practices, all you need is to outreach your influencers and unlock your true potential. Because in this way you can outshine your presence in the market.
Now, if you wonder where to begin with, there is no better way than opting the best Shopify affiliate app for utmost satisfaction. But before you jump into that, you should know what it means.
WHAT ARE THE SHOPIFY AFFILIATE APP?
Are you from those who need recommendations or influencers to talk about your business? Well, if you do then Shopify Affiliate App are ideal to fuel your traditional marketing. They not only allow you to market your offerings or website but enables you to manage influencers and affiliates who can help you unlock your business's true potential.
And here is a list of the best Shopify affiliate app to make both managing and marketing easier than ever:
SECOMAPP: SHOPIFY AFFILIATE APP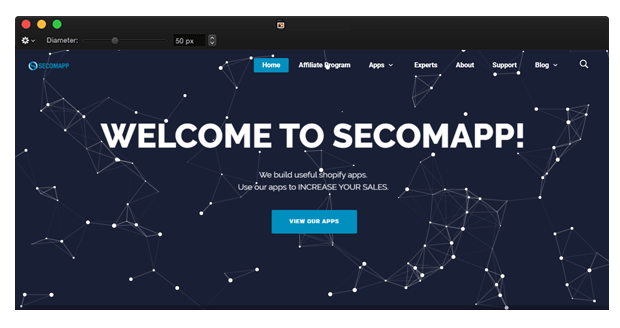 You must have heard the word convenience but have you ever experience it? If not then Secomapp is the one you need to try first. It allows the user to create multiple programs with their custom and built-in features. As an affiliate programmer, you can optimize your performance. You can also join media campaigns and brand better to generate good revenue in real-time.
GOAFFPRO: SHOPIFY AFFILIATE APP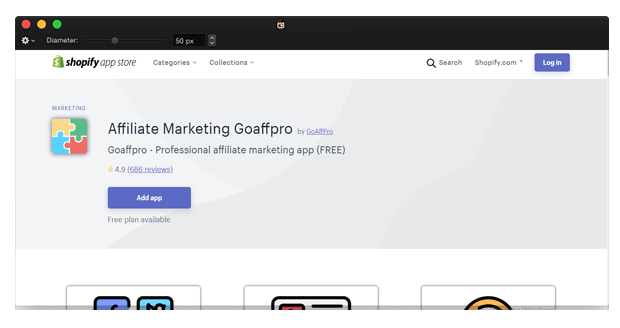 Need customizations with your Shopify Affiliate app? Here you go! Simply set up your profile and add all the personalized features with Pro Affiliate Marketing app. With this app you can connect with your potential partners and associates. You can remove people, add them, make your clients register and even create a deep analytical report. Along with this, you can also set a fixed commission level based on the type of services you are providing.
AFFILO: SHOPIFY AFFILIATE APP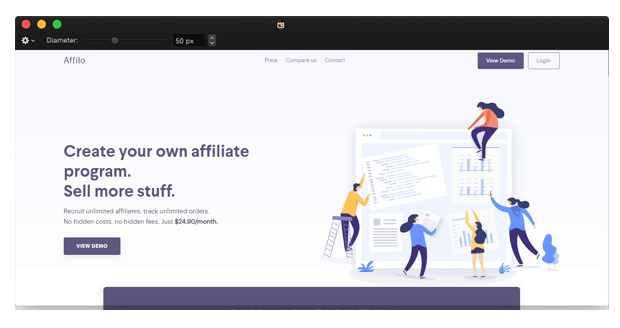 Have you heard of a one stop shop for a variety of marketing and management services? Well, Affilo is an absolute all-in-one affiliate marketing management forum that have everything you need to meet your niche requirement for a great marketing plan. It also helps you with generating more revenue, gathering leads, drive traffic and manage everything.
REFERSION: SHOPIFY AFFILIATE APP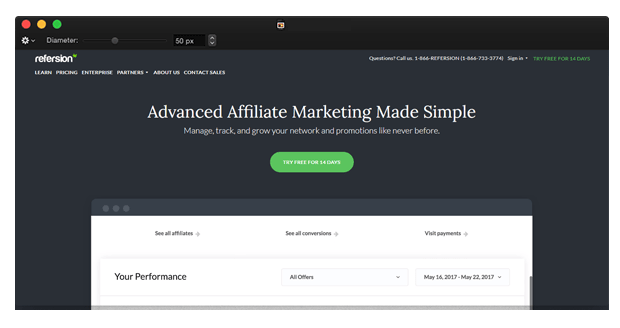 As a fully functional affiliate and influence marketing management platform, Refersion allows your businesses to grow and exceed satisfaction of other affiliate marketers. And to do that, you need to connect to the store by creating your profile and adding necessary branding details. the greatest part about this app is that allows you to connect with a group of affiliate marketers with which you can learn more about the trends.
Read our recent comparison on SHOPIFY VS AMAZON: WHICH IS THE BEST E-COMMERCE PLATFORM
BAMBOO: SHOPIFY AFFILIATE APP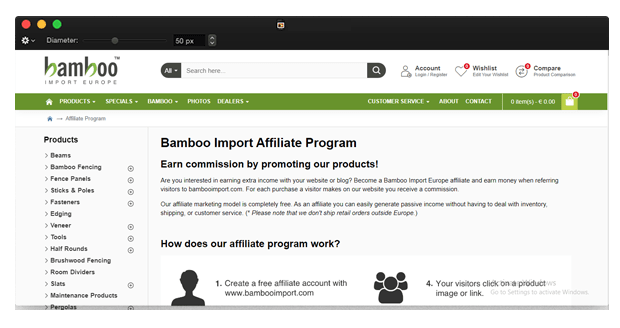 Want to create a new referral program? Bamboo offers more than that. It not only allows you to reward customers when they get to promote your products, but you manage your mange your activities time-to-time. This app also notifies you when someone make a purchase through your referral links so you can reward your customers.
SHOUTOUT: SHOPIFY AFFILIATE APP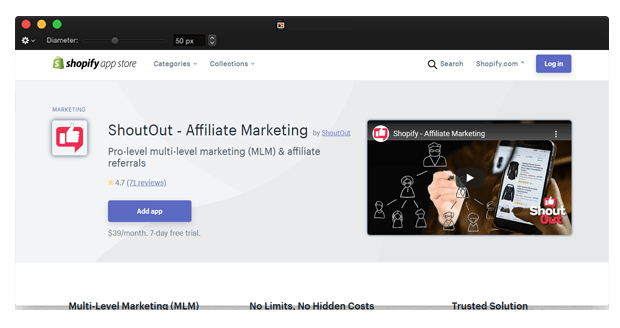 Now don't wait and quickly upgrade your standard Shopify affiliate app store into an MLM store where you can reward your online customers with discounted rates, coupons and cards for savings and membership. You can also reward them with points and this promoting tactic can boost your marketing. The great part about this Shoutout Affiliate app is that there is no restriction on the numbers of the referral orders but you can take as many as you want.
AFFILIATLY: SHOPIFY AFFILIATE APP
Similar to Shoutout Affiliate app there is also no limit on Affiliatly. As this app allows you to take as many orders as you want. Along with that, you can also connect to your partners and more affiliates. You can simply make more money and remove rewards from the within the real-time.
We just posted detail blog post on Shopify Cost and its Pricings and Plans be sure to read that.
LEADDYNO: SHOPIFY AFFILIATE APP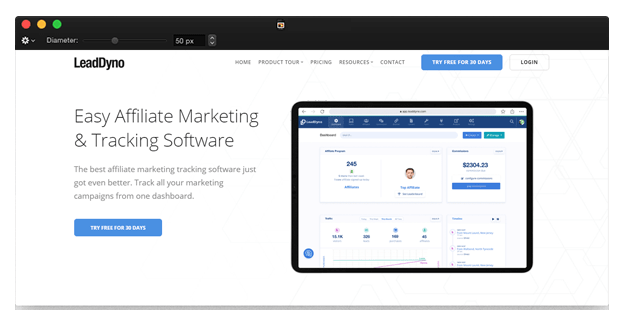 Gone are those days when you used to use affiliate marketing apps for a single e-commerce purpose only. However, with Leaddyno Affiliate app, you can switch to modern marketing and promotional endeavors. You can also create a group of market leaders, influencers and connect to them whenever you want.
GROWTHHERO: SHOPIFY AFFILIATE APP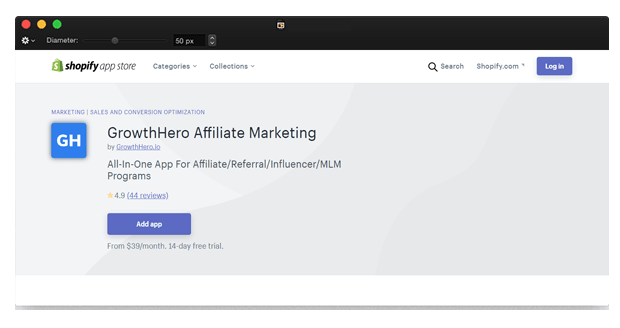 With Growthhero, you cannot only increase the number of referrals you get, but you can also boost the purchasing traffic at your e-commerce store. From A/B testing to navigating purchasing locations, you can do all of it. This type of promotional activity can also increase your conversion rate within no-time.
KICKBOOSTER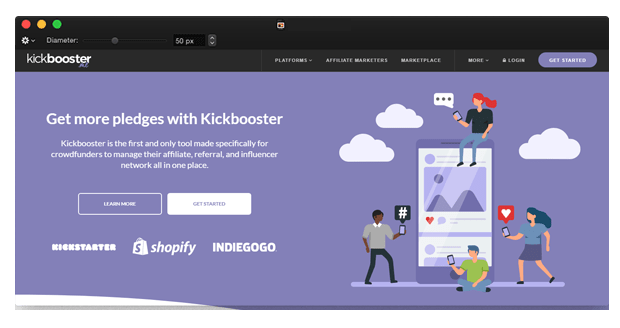 By using Affiliate and Referral marketing program on Shopify, you can fully customized the list of rewards and present it to all the affiliates and referrals.
IN CONCLUSION
When it comes to kick-start your business by creating a successful marketing strategy, Affiliate Marketing apps can help you better. All you need to do is download them with Shopify online software purchase and you are good to go.