10 AMAZING SHOPIFY ALTERNATIVES [2020] YOU NEED TO TRY
If you have been waiting to look out for some Shopify alternatives for e-commerce business in the market then your wait is now over. There are some amazing, high-end and fully automated e-commerce platforms or Shopify alternatives that not only facilitate you with smart functioning but allows the user to create an exquisite e-commerce website within a few minutes. From free templates, themes to a wide variety of options, you get to experience a lot of things that can help your business outshine.
To help you get a better idea, here is a list of Shopify alternatives 2020 that you can try out for similar functions to establish a quick online store and facilitate your clients without any breaks.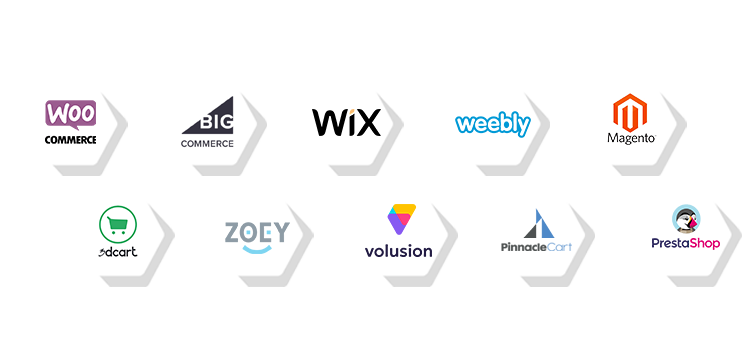 WOOCOMMERCE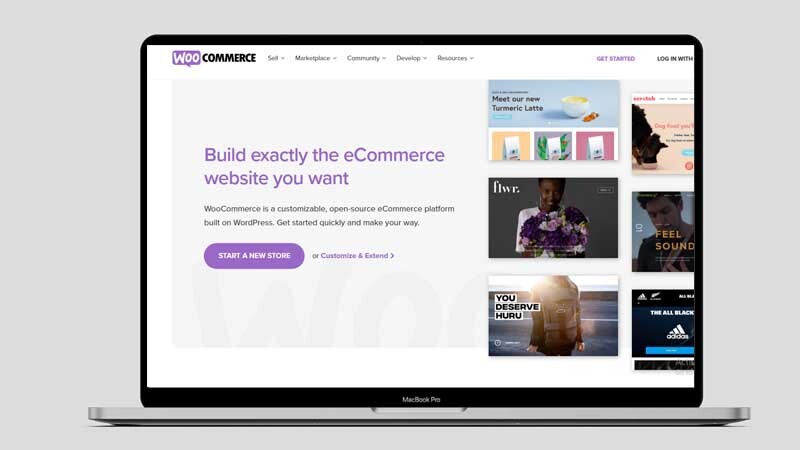 Being a known Shopify alternative and competitor, WooCommerce is the most popular platform that enables the user to create online stores without any delays. It even comes with a plugin for WordPress that gives super convenience for solid functioning. In case you want to access more features, you can simply us other plugins for separate themes, designs, integrations, payment methods, add-ons, and more. People around the world trust WooCommerce and not only the individuals but according to a local report a majority of big marketing organizations are heavily investing in WooCommerce to provide an exceptional e-commerce experience to their clients.
Read our recent comparison on SHOPIFY VS AMAZON: WHICH IS THE BEST E-COMMERCE PLATFORM
BIGCOMMERCE

BigCommerce is an exceptional online e-commerce web building store that help people create an e-commerce website with extreme convenience. If you are looking for a great e-commerce web building platform then there is no better option than trying out some common Shopify alternatives in the market. It has a big network of sophisticated clientele that allows them to share updates on the social media platform. And with all these features you get to make full customizations to outshine your brand. If you do things right, you can drive more traffic to your website, bring more leads, generate revenue and market your business well. However, with all the boons come the saddening part because the web-app allows the convenience and resilience to the businesses only.
WIX – SHOPIFY ALTERNATIVE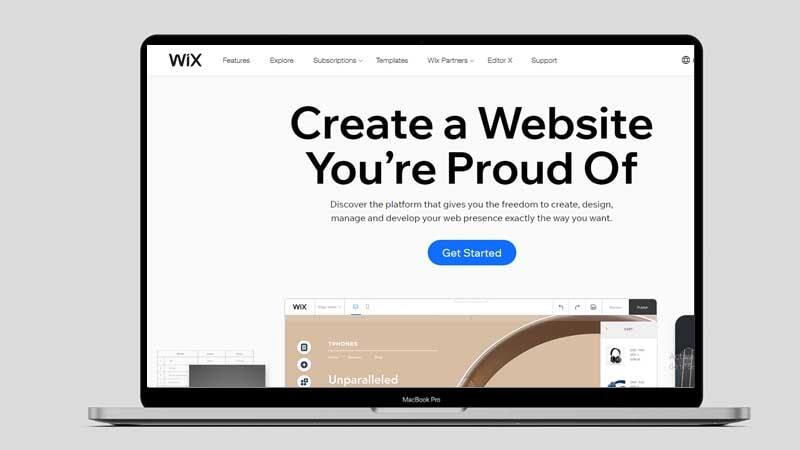 As a popular website building platform, Wix is known for its brilliant and convenient features that allows you to access amazing features and work like a Pro. You can simply choose your desired template, design, theme, and add more integrations for your client's feasibility. You can create an online store that serve smart features for the extra mile and apart from that, you are not bound to create website for an e-commerce platform. You can simply create websites for businesses with different nature, offerings and role.
See how ecommerce websites can engage more visitors
WEEBLY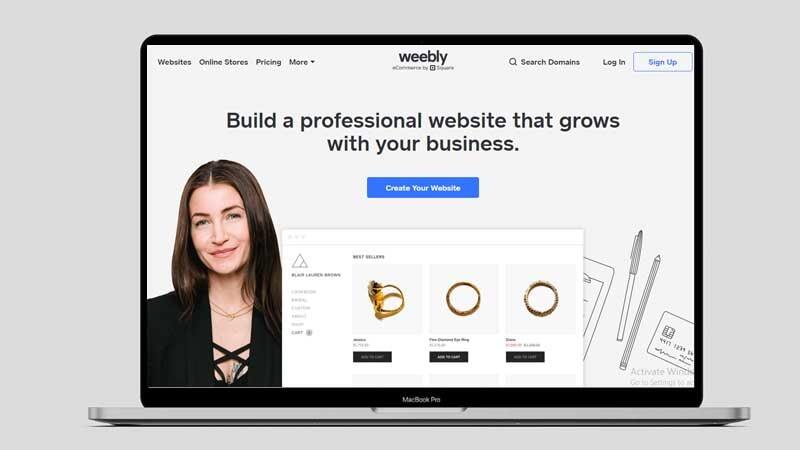 Looking for a Shopify alternative with simple user-interface. Weebly is a powerful and easy website builder that allows you to access user-friendly features conveniently without nay hassle. By using Weebly, you can simply create a fully functional online store with personalized features to skyrocket your online image. For more convenience, you can sign up and start your free trial today. It even has the amazing drag and drop builder so you can add images, videos and use attractive visuals.
Read also SHOPIFY VS WORDPRESS: WHICH ONE CAN SKYROCKET YOUR E-COMMERCE BUSINESS
MAGENTO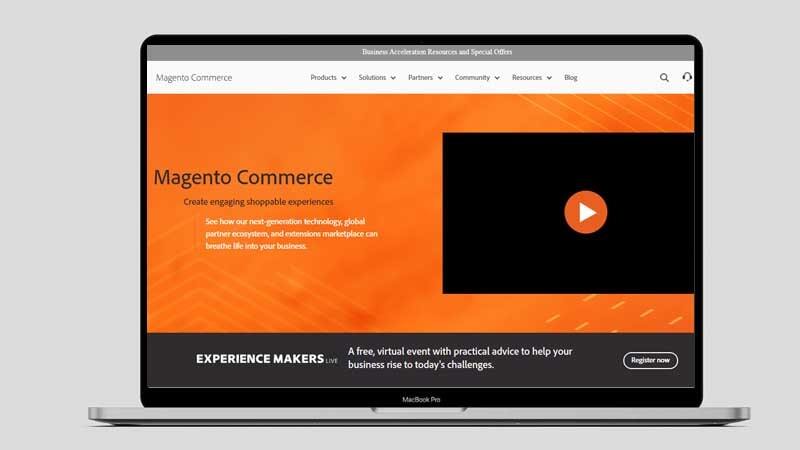 As the most popular and oldest e-commerce web developing platform, Magento is the best shopify alternative that allows you to experience high-end functionality without any hassle. Where it is pretty difficult to set up your profile on other platforms, Magento makes it easier and convenient for you to use products and enable their features. You can even add plugin from different sources.
3DCART – SHOPIFY ALTERNATIVE

Need a customized e-commerce website development solution for the extra mile? 3dcart offer is a fully hosted e-commerce platform that gives you both basic and premium solutions for better accessibility. You can exquisitely display your whole inventory and pay a monthly subscription with convenient payment methods. For optimum success, you can even create a customized plan and work accordingly.
In case you want to market well, you can also integrate with other online stores available on the social media forums. And in this way, you can garner more audience via known networks.
ZOEY – SHOPIFY ALTERNATIVE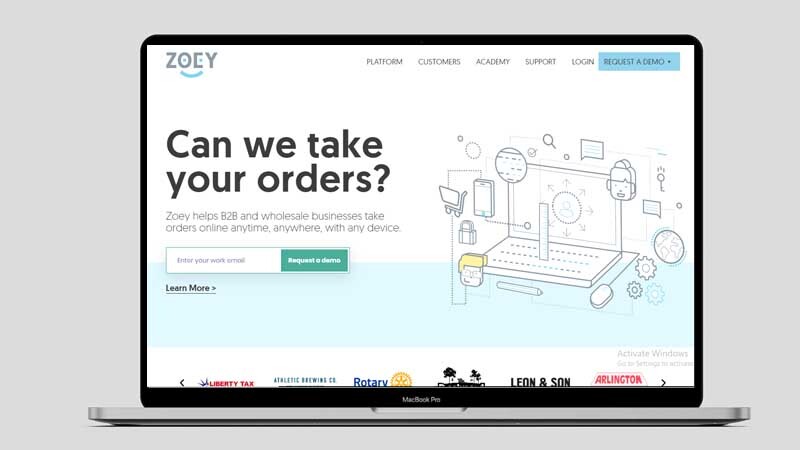 As a known and reputed enterprise for B2B and e-commerce solutions, Zoey offer similar features like Shopify and that is the main reason why it is known as the biggest Shopify alternative in the digital world. With Zoey its easier to develop an online store without any hassle. You can quote prices, demonstrate products and exhibit similar inventory by enticing other people so they can visit your store whenever they want. Apart from all of this, the biggest benefit you get is by avoiding all the unnecessary paperwork. Also, you can keep a track on every conversation, frontend and backend activities for a better understanding.
VOLUSION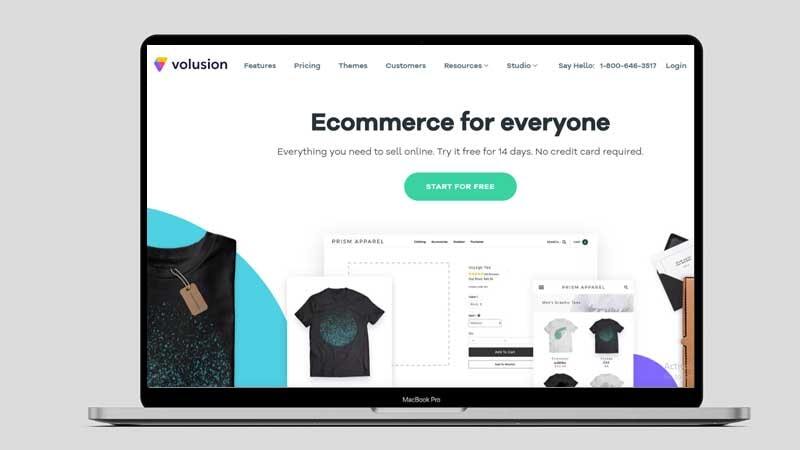 Volusion is a large e-commerce building platform that has a range of modern features that allows the user to experience more than expected. It has a bunch of stunning themes, design and other integrated features that can fuel the productivity of your e-commerce business. You can simply add the list of your inventory and uniquely display it with interesting description and titles. Along with that, Volusion offers excellent customer support to guide you through the way where you can implement changes according to the marketing, payment, SEO tools and more.
PINNACLE CART

As a trusted and popular e-commerce site developer, Pinnacle Cart has an extensive list of built-in features with customized designs, templates, smart integrations, marketing tools, add-ons and more. Here at, Pinnacle Cart, it is very easy and simple to set up your profile, sign up and use all the plugins. Even the paid version comes with a training software that helps you understand it better. Now you don't need to outsource any expertise for great functioning but you can simply use Pinnacle Care which is a Shopify alternative for building online stores.
PRESTASHOP

PrestaShop comes with an open-source platform that is inherently different from Shopify. However, there a number of other features that makes it a Shopify alternative worth considering for small business owners. From built-in features to drag-and-drop additions it holds more features than you expect. PrestaShop includes capabilities like inventory tracking, internal search engine, payment processing integration, one-page checkout, tax configuration, abandoned cart emails, customer database creation, and more.
See Shopify Alternatives: 3 Best Options to Watch Out in 2020
THE BOTTOM LINE
No matter who wins the battle for serving best features for developing an e-commerce website but Shopify is by far known as an amazing and super-functional e-commerce site builder among all Shopify alternatives 2020. If you want to know more about Shopify and its competitors in the market then you can view other blogs on Shopifyninja.